Sorry, your browser doesn't support embedded videos.
What is a Vacuum Cleaner?
A Numatic vacuum cleaner, or more commonly referred to as a vacuum or a hoover, is a device that causes suction in order to remove debris. Vacuum cleaners remove debris from floors, furniture, curtains, carpets and other surfaces. Generally they are electrically powered. Numatic vacuum cleaners have been the go-to choice across Ireland and the UK for over 40 years.
Owning or having a vacuum cleaner at home or in the office vacuum cleaner is an afterthought in todays, modern society as they are so popular with so many different varieties.  It is one of the most popular and regularly used household appliances used today. The variety of vacuums and their design allow for fast and efficient cleaning for different types of jobs. Using nothing but suction, the vacuum whisks away dirt and stores it for disposal.
But how does a vacuum cleaner work? Vacuum Cleaners work by using:
Uses of a Numatic Vacuum Cleaner
Cleaning on Industrial Sites.
Capture Hazardous Waste.

McKechnie Cleaning Services Vacuum Range

Homecare – Numatic Vacuum Cleaners
Numatic Vacuum cleaners for domestic use as well as for professionals. Henry and Friends Homecare Vacuum range has been the go to choice for vacuum cleaners for homes across Ireland & the UK. But with such a complete range, which one should you choose?
Mistakenly referred to as Henry Hoover, Henry is traditionally red, with a warm and friendly smile. However, he is more than just a smiley face. Professionally built specifications means Henry & Co are exceptional at getting the job done. Having made his very first appearance back in the 1980's he still remains the bestselling and most popular vacuum around.
As the years have gone by the Homecare Vacuum range has grown. Through Numatic International, McKechnie Cleaning Services has introduced countless Irish homes to Hetty, Charles, George and James and Harry. They are all specialist cleaning machines taking care of everything from pet hairs to spilled liquids.
As a result of his popularity everyone knows who Henry is. The homecare range are the best vacuum cleaners around offering you long-lasting and effective cleaning. McKechnie Cleaning Services offer the best price around. Henry & Co. are all-rounders by offering varying capacities in larger or more petite packages. No wonder the homecare vacuums are the best choice for home cleaning. But how do they differ? To find out browse our range now to see how they compare.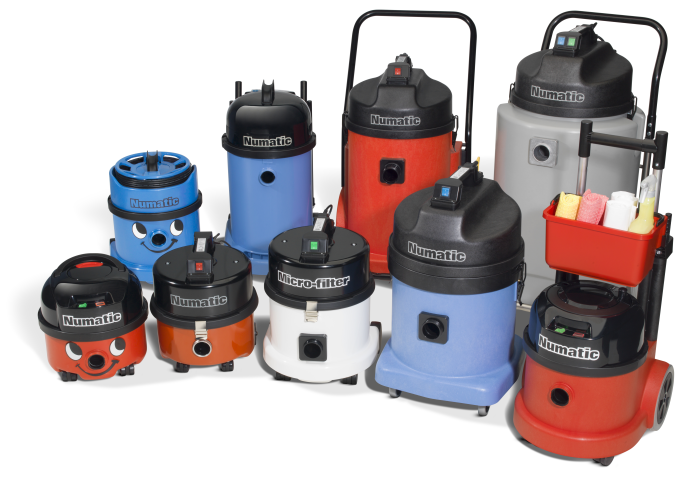 Numatic Vacuum Cleaners – Commercial
Numatic vacuum cleaners are designed for designed for commercial wet or dry use. If it isn't already, using commercial vacuums should be an essential part of every your everyday office cleaning routine. If not whoever does the cleaning for you or who is contracted to do so. Along with the now obvious deep clean and sanitization due to Covid-19, mopping, dusting and more, your office needs a regular and thorough commercial vacuuming. This is a part of every successful office cleaning rota.
Commercial vacuuming incorporates industrial style equipment that is designed for regular heavy duty prolonged usage. These type of vacuums have specially designed power cords to keep your office safe and prevent sparking.
Commercial vacuums have multiple benefits. This makes them far more effective in an office setting, than a smaller traditional vacuum.  A visually appealing interior for clients and the cleanest working environment for employees means proper cleaning. This means a high quality commercial vacuum cleaner must be available. Whether it is to be used by internal cleaners or external contractors.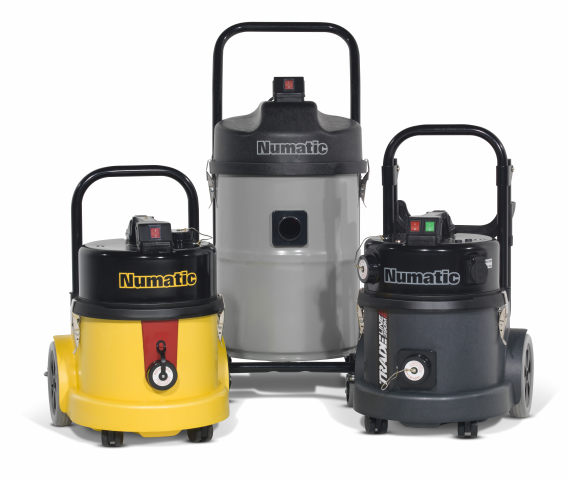 Industrial Numatic Vacuum Cleaners
Numatic vacuum cleaners are designed for industrial wet or dry use. Numatic industrial dry vacuums are the go-to option for maintenance, cleaning and production. Numatic vacuums are designed for one purpose: to help make cleaning easier, more efficient and safer for the user. These vacuums are built to withstand the bumps and bangs incurred throughout its life. They can operate in the harshest of environments.
Made from Structo-Foam with a stainless steel chassis Numatic industrial dry vacuum are without doubt built to last. What helps to make these so safe while cleaning are they are excellent when using in a confined space and while removing  hazardous particles. Industrial vacuums are also extremely helpful in areas where no dust particles area allowed. This includes equipment sensitive to dust, clean rooms or laboratories.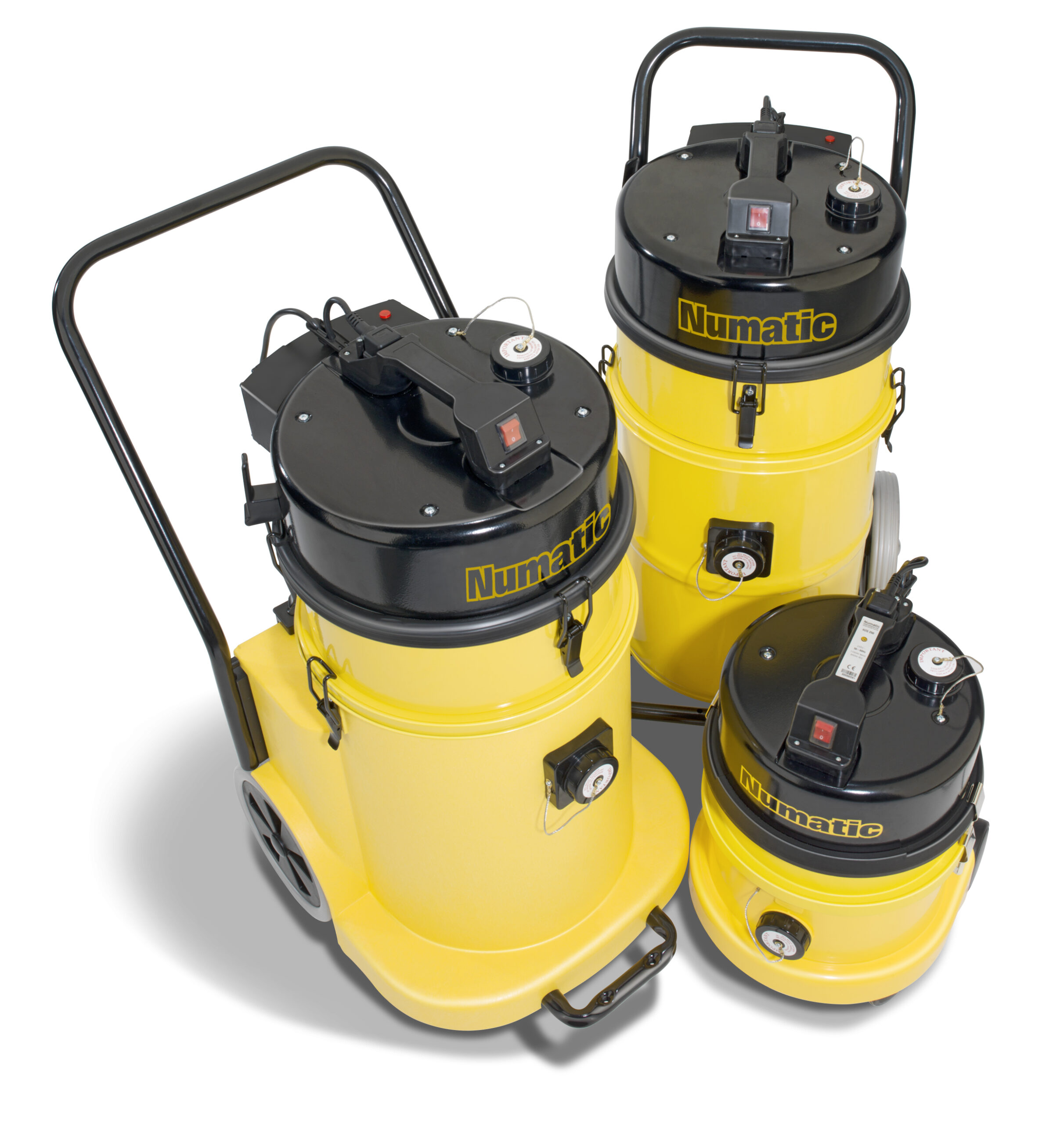 Hazardous Numatic Vacuum Cleaners
Hazardous vacuums are arranged into 3 classifications:
Class L – Dust representing a moderate risk – The vacuum cleaner filter traps over 99 % of dust with a grain size of under 2 microns.
Class M – Dust representing a medium risk – The vacuum cleaner filter traps over 99.9 % of dust with a grain size of under 2 microns.
Class H – Dust representing a high risk – The vacuum cleaner filter traps over 99.995 % of dust with a grain size of under 1 micron (it includes carcinogenic dusts and dusts contaminated with carcinogens and/or pathogens).