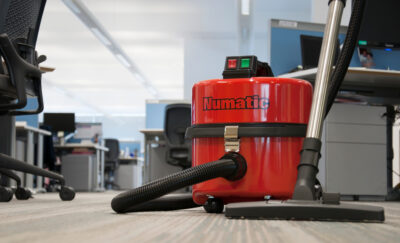 What is a commercial vacuum?
If it isn't already, commercial vacuuming should be an essential part of every your every day office cleaning routine. If not whoever does the cleaning for you or who is contracted to do so. Along with the now obvious deep clean and sanitization due to Covid-19, mopping, dusting and more, your office needs a regular and thorough commercial vacuuming. This is a part of every successful office cleaning rota.
So, what exactly is commercial vacuuming? And how can it be done effectively?
Vacuuming using a commercial vacuum is different to vacuuming, say for instance, a house. Commercial vacuuming incorporates industrial style equipment that is designed for regular heavy duty prolonged usage. These type of vacuums have specially designed power cords to keep your office safe and prevent sparking.
What are the benefits of a commercial vacuum?
Commercial vacuums have multiple benefits and are far more effective in an office setting than a smaller traditional vacuum would be. For every business to be successful a visually appealing interior for clients and the cleanest working environment for employees means proper and regular cleaning. This means a high quality commercial vacuum cleaner must be available, whether it is used by internal cleaners or external contractors. While they do have to be maintained in the correct manner and cost that little bit extra, you should know that when purchasing a commercial vacuum you will not be disappointed. McKechnie Cleaning Services provides the highest quality vacuums as part of our Numatic Cleancare Range.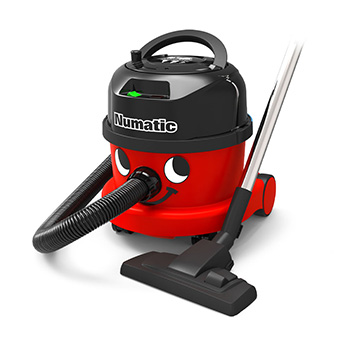 They are cost-effective. While a commercial vacuum costs more to begin with than a traditional domestic vacuum, they are a great purchase in the long run as they have larger bags, bigger capacities, greater suction and have excellent durability.
Commercial Vacuums are designed to clean larger areas, have longer chords and provide health benefits other vacuums do not.
They assist in improving air quality, help to trap allergen causing particles and what gets sucked in stays in. Vacuums such as these also help remove harmful dust, pollen and dead skin cells that can irritate a person's allergies.
Commercial vacuuming on a weekly or daily basis cleans carpets more effectively and allows then to hold more dirt that may be carried into the communal office area.
They can also help prolong the life of a hardwood floor and help create a more visually appealing element to an office. Every time a person's foot touches a floor  it creates friction between the show and the floor. Overtime, this friction slowly tears away at the surface. By using the correct vacuum, it prevents dirt from getting caught into the grooves on the floor and forming a sandpaper like substance which will almost certainly, tear away at your floor.
Less harmful chemicals are needed than mopping or traditional carpet cleaners. commercial vacuum s do not. need any additional cleaning products during a deep clean. You should note that this method of vacuuming does not stains as efficiently, it still meets the basic deep cleaning requirements. THis makes it particularly effective because most carpets and floors don't need water or chemicals.
It should be remembered that it is essential that the bags are changed regularly and filters checked and cleaned to maintain optimal suction and maximise cleaning capabilities.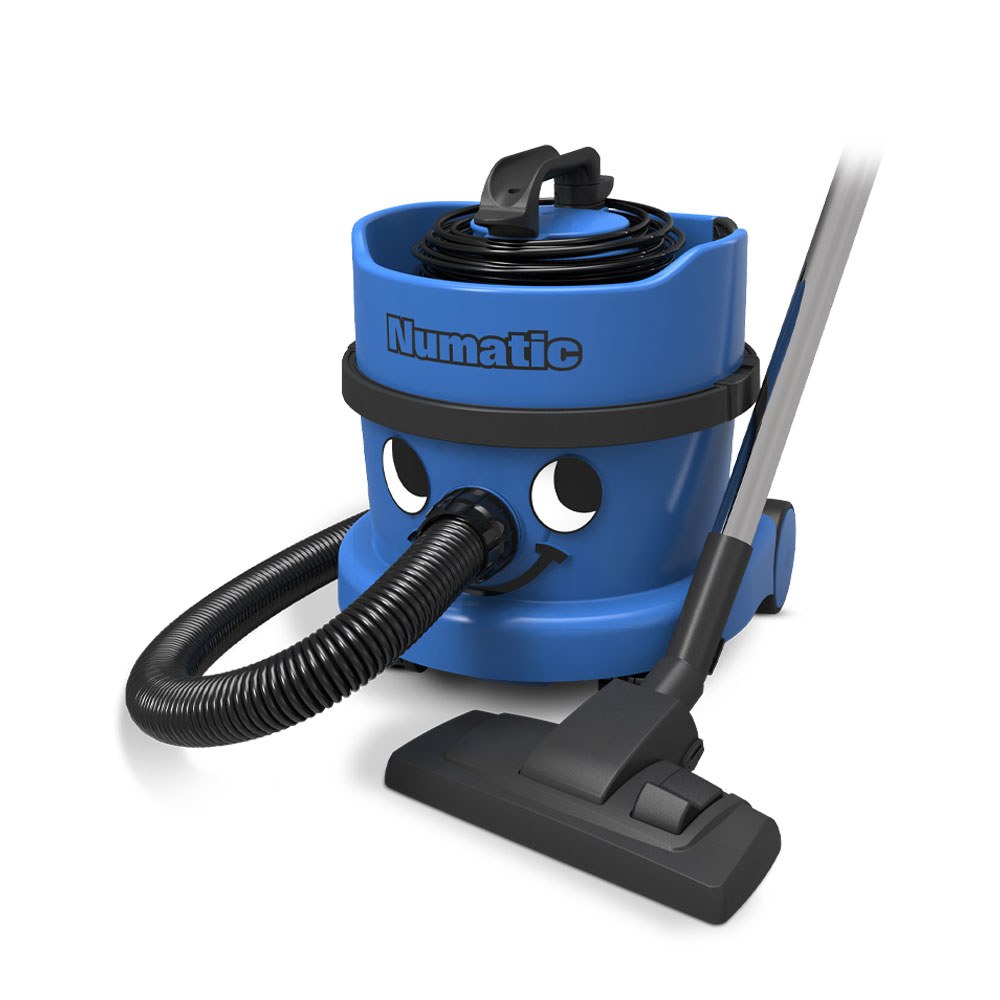 How is commercial vacuuming effective?
Commercial vacuuming is better for the environment. As opposed to than the old fashioned method of wet mopping or carpet cleaning. Where mopping and carpet cleaning rely primarily on water, vacuums take a more environmentally friendly approach. Commercial vacuums rely on greater powerful suction and faster circulation of air to suck up any kind of dirt or grime stuck to the carpet or floor. While commercial vacuums obviously require electricity if not battery operated, the greater suction power gets the job done much faster and more effectively than your normal domestic Henry Vacuum, which offsets the cost of electricity.
Carpets are the lifesaver of every office. Mats are commonly placed at all entryways and exits. Mats trap dirt that is otherwise brought into your office, possibly from an unclean environment. Special fibers grab dirt, pull it deep into the materials and hold onto it. As a result, daily commercial vacuuming cleans the dirt from the fibers within the mat or carpet. This in turn then allows them to hold onto more dirt. Keeping your office feeling fresher and cleaner for longer.
Vacuuming during Covid-19
As the Current Covid-19 pandemic has shown us it is that cleaning and hygiene practices have become more important than ever before. Aside from regularly touched surfaces, adjacent surfaces, such as floors, have the capacity to transmit germs and infections should virus particles be stirred into the air. According to microlearning course from the European Centre for Disease Prevention and Control.
Evidence from studies have shown that that SARS-CoV-2 virus particles can potentially be dispersed through the air and then deposited onto other surfaces i.e. floors. Another reason why keeping floors and carpets as clean as possible is so critical as more and more people return to the office. Vacuuming has now become the first step to cleaner floors and protecting you and those around you in the office.
For McKechnie Cleaning Services full vacuum cleaner range click here.