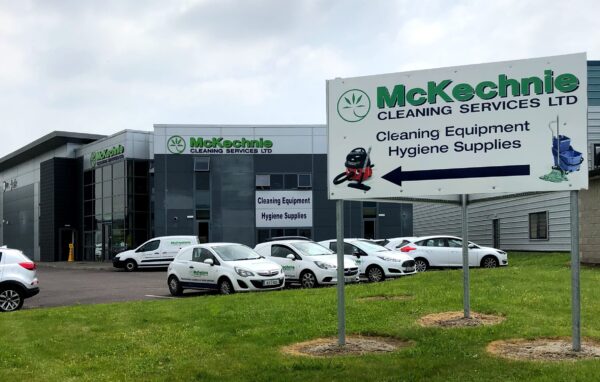 About Us
McKechnie Cleaning Services located in the Euro Business Park, Little Island, Co. Cork, is Ireland's leading professional contract cleaning company providing extensive services to the highest standards for over 150 years having originally been established in 1869.
As the years have gone by McKechnie Cleaning Services has become Ireland's leading wholesaler of cleaning products and equipment for both trade and retail customers, with a full on-line ordering facility. We cater for domestic, commercial and industrial partners of varying sizes in the hospitality, pharmaceutical, manufacturing and construction sectors to name but a few.
McKechnies Cleaning Services implements rigorous training standards for all cleaning operatives and cleaning plans can be tailored to suit specific client requirements depending on operation practices. As of May 2020 we introduced a dedicated 'Sanitising Team'. This team specifically deals with deep cleaning and sanitising using new innovative equipment and techniques which have been shown to be up to 99.9% effective against germs and bacteria and strains of viruses similar to that of Covid-19.
Our professional cleaning services for both public and private partners include:
• Daily Office & Commercial Cleaning.
• Industrial Cleaning.
• Domestic Cleaning.
• Window Cleaning.
McKechnie Cleaning Services is a 5th generation Irish family owned and operated company.
ISO Approved:
McKechnie Cleaning Services Ltd is ISO 9001:2015 approved, which requires a continuous improvement and audit programme.